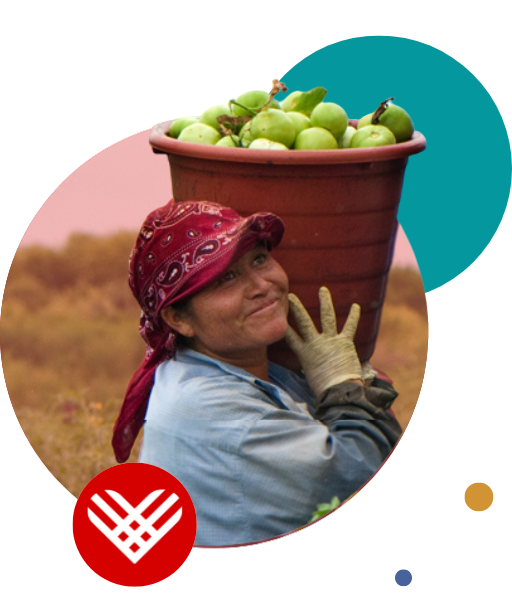 The Giving Challenge
This Giving Tuesday, we ask you to join the Giving Challenge to express your gratitude to farm workers this holiday season. Donate a #GivingBucket below to thank the essential workers whose commitment and hard work continue to put food on our tables.
Farm to Table Includes Farm Workers
Every day, farm workers plant, grow, and harvest the food we eat. You can give back to the men and women who work tirelessly in the fields to grow our food. We're reaching out to supporters like you to help us reach our goal of $5,000. Your support is vital to safeguarding the protections of farm workers across the nation and helping empower them with the tools, resources, and opportunities they need to thrive. 
Donate to a #GivingBucket below to show your appreciation farm workers this holiday season. Click the tiles below to learn more about how your gift makes and impact on our farm worker communities, but any gift is greatly appreciated.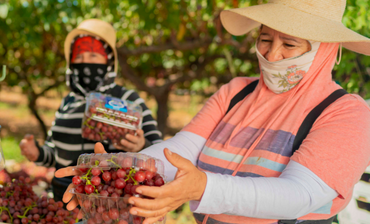 $25
Give Gratitude
Your gift will go towards the area of greatest need.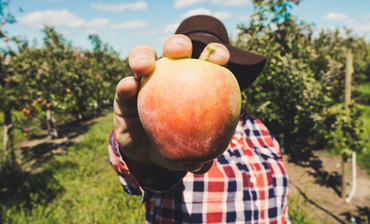 $50
Give Opportunity
Your gift will go towards the Si Se Puede® Fund to help fund advocacy efforts for farm workers.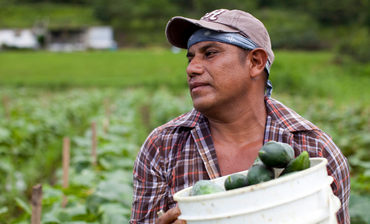 $100
Give Relief
Your gift will help support the fight for heat and pesticide protections for farm workers across the nation.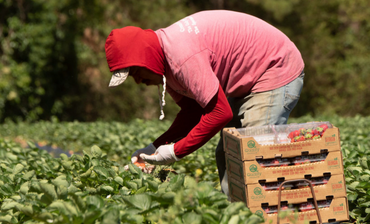 $250
Give Hope
Your gift will help fund access to immigration legal services in California.
Thanks to the UFW Foundation, I have information on how to defend my rights and protect myself and my colleagues.
Gabriel from San Joaquin, CA
This Saturday, it rained, and I had to return to my house. We only worked two hours. Thanks to the foundation, we know our rights, and by law, they will pay us four hours for having attended work. But we expect a long season of more with no paid overtime. My colleagues and I are grateful to know that we have rights, but there is still fear of retaliation.
Thanks to the UFW Foundation, and the help of Linda and Ana, I became a citizen. They came to my church in Merced County over the past three years. Fellow church members are now citizens too. 
Selene from Merced County, CA
Join the Farm Worker Movement
Here are a couple ways you can join the farm worker movement and amplify the voices of farm workers across the nation.
Share on Social Media
Share the UFW Foundation's #GivingTuesday campaign with your friends and family, to make our impact even greater on farm worker communities. Plus follow our page to keep up to date on the latest news. 
Sign the #SiSePuede Pledge
Sign the #SiSePuede Pledge to stand alongside the millions of farm workers throughout the nation to stop worker exploitation, bring better wages and overtime to farm workers nationwide, and fight for citizenship for all 11 million undocumented immigrants in the United States.
Donate
Donate to the UFW Foundation and your gift will  help meet the immediate needs of farm workers, including direct assistance, financial assistance, emergency relief services, critical information, and other aid to farm worker communities.
The UFW Foundation is registered as a 501(c)(3) non-profit organization. Contributions to the UFW Foundation are tax-deductible to the extent permitted by law. The UFW Foundation tax identification number is 95-2703575.